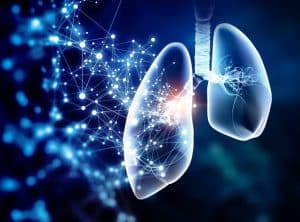 Splisense raises $28.5 million in series B to advance cystic fibrosis therapy
By David Ho (/authors/47-david-ho)
May 14, 2021
HONG KONG – Splisense Ltd. (https://www.cortellis.com/intelligence/report/ci/company/1222875) has closed a $28.5 million series B financing that it said will support pipeline development including its lead antisense oligonucleotide (ASO) candidate, SPL84-23, for the potential treatment of cystic fibrosis (CF). The Jerusalem-based company, which develops mRNA-altering therapies for CF and other genetic pulmonary diseases, attracted support for the round from Orbimed, Israel Biotech Fund, Biotel Ltd. and the Cystic Fibrosis Foundation.
Its lead candidate is designed to treat the 3849+10kb C->T cystic fibrosis transmembrane conductance regulator (CFTR) mutation by restoring CFTR channel function in patient-derived cell cultures. Splisense hopes to start a clinical study of the candidate 2022.
The study will be a phase I/IIa study aiming to assess the safety and preliminary efficacy, as measured by lung function, of SPL84-23 ASO in CF patients who carry the target mutation, Gili Hart, the CEO of Splisense, told BioWorld.
"The drug will be given by inhalation on a weekly basis with the potential advantage of fully restoring the CFTR protein activity, which is dysfunctional in CF," she said./ Splicing mutations disrupt the production of functional CFTR messenger RNA (mRNA), which is needed to make CFTR proteins. Because of this, the synthesis of normal CFTR proteins is blocked by splicing mutations.
If proven to be successful, Splisense's potential therapy would enable the creation of a full-length normal CFTR protein. Thus, helping to restore the proper balance of salt and fluids in the lungs to improve lung function.
"CF is a debilitating disease, leading to frequent lung infections, breathing difficulties and reduced life expectancy. Currently available treatments focus on treating the symptoms of the disease, such as channel function and protein modulators, antibiotics to treat lung infections, or mucus thinning drugs," said Hart. "Our technology addresses the underlying genetic cause," she said.
Hart said ASO technology in general is clinically validated, which gives Splisense the confidence to move forward and initiate its clinical programs. "We aim to treat CF patients who carry the specific mutations globally, including Far East Asian countries," said Hart.
Besides SPL84-23, the company is also working on earlier-stage candidates. "We have two additional programs in different stages of preclinical development that target additional CF mutations. We also have additional programs in discovery phases for other pulmonary diseases using the same platform technology," said Hart.
Previously, the company raised $1 million from Integra Holdings for its series A.
Founded in 2017, Splisense's technology is based on the research of professor Batsheva Kerem, a renowned geneticist from the Hebrew University of Jerusalem, who was part of the research team that identified and cloned the CFTR gene. Kerem is now the company's chief scientist. The technology was licensed from Yissum, the technology transfer office of Hebrew University.
"The company name is linked to the technology," Hart said. "It relates to the process of splicing exons during mRNA formation – in other words, skipping mutated exons in order to generate an mRNA that 'makes sense' and directs the production of a functioning protein," explained Hart.
The Cystic Fibrosis Foundation (CFF) invested up to $8.4 million in Splisense's series B financing. The investment is part of the Foundation's Path to a Cure, a research agenda to accelerate treatments for the underlying cause of cystic fibrosis for every person with CF. The foundation had previously awarded $400,000 to Splisense in 2017 to develop this ASO therapy.
The foundation's investment in the company "will enable the exploration of synthetic antisense oligonucelotides as a potential treatment for CF in the clinic, opening exciting new opportunities for therapeutic development and further diversifying the approaches we are pursuing as part of our Path to a Cure," said William Skach, executive vice president and chief scientific officer for CFF. "As such, these studies will provide important information for the future development of these potential therapies for additional people with rare mutations."
If the trial produces a proof-of-concept for the ASO technology in cystic fibrosis, it could potentially validate other similar therapeutic approaches in Splisense's pipeline./ "We believe the Cystic Fibrosis Foundation investment is a major accomplishment for us as a company and a vote of confidence in our technology and capabilities as a company advancing CF treatments into to the clinic," said Hart.
CYSTIC FIBROSIS TRANSMEMBRANE CONDUCTANCE REGULATOR (CFTR) AMPLIFIERS
Cystic fibrosis transmembrane conductance regulator (CFTR) is a membrane protein that functions as a channel to transport negatively charged chloride ions into and out of the cell.
The CFTR protein channel is organized into five functional domains: two membrane-spanning domains (TMD1 and TMD2), two nucleotide-binding domains (NBD1 and NBD2) and one regulatory domain.
The CFTR membrane protein is encoded by the CFTR gene, which is located on the long arm of chromosome 7.
CFTR amplifiers such as PTI-428 increase levels of the immature form of CFTR protein. CFTR consists of an uncleavable signal sequence and its membrane targeting depends on a signal recognition particle and a signal recognition particle receptor.